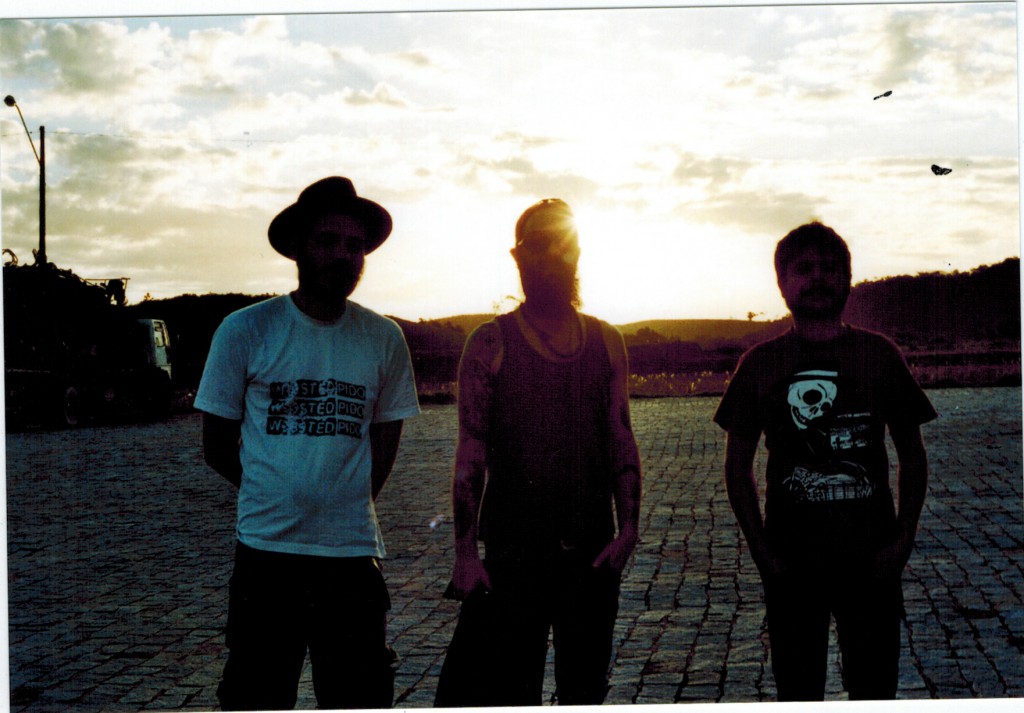 The Mariscal Sessions photograph the meeting of three musicians in a common unexplored territory, a musical Wild West result of extemporaneous improvisations and lo-fi recordings.
O Lendario Chucrobillyman (steel guitar, vocals, guitar caipira, percussion) from Curitiba, Gispy Rufina  (banjo, acoustic guitar, vocals) of Rieti, Wasted Pido (fuzz guitar) from Venice, met in the Mariscal desert to write the soundtrack of a race with no future and destination on an old jeep in the middle of a jungle that is burning.
The Soundtrack is out on a Lagarto Tape – Edition of 50 C20 chrome tape in a custom hand made 250 gr. cardboard case. Comes inside a plastic envelope with the 30-pages zine "LAGARTO TAIL – The Mariscal Sessions Listening Guide" illustrated by Davide Kaya Salmaso and Klaus Koti with photos by Elena Chiusso and texts by Wasted Pido.
edited by Daria Andreetta for Rotten Babuino Tapes, 19/04/14 for all car provided with cassette-player.
find out more on rottenbabuino.org